Seeko Valve Group Co.,Ltd.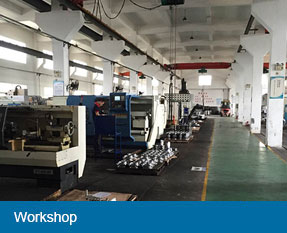 Seeko is one of the leading industrial valve manufacturer in China for more than 30 years and is Certified to ISO 9001、API 6D,API 607,CE and etc,. Our large ball valve plant is located in Wenzhou City, a pump and valve hometown in Zhejiang Province, it is 1 hour far from Wenzhou Yong qiang International Airport. Also we have our own forging company and a forged ball valve plant in Suzhou, which also can make any high pressure of API 6A ball valves.
Our company has always been devoted to research, development, manufacture and distribution of high quality specialized valves. Our main products include 3 types as below:
1.All kinds of ball valves and components. Our forged and casting ball valves include trunnion mounted, floating type, top entry, fully welded, metal to metal seats, double block and bleed, Cryogenic,3-way, Pigging ball valves and Segment (V Port) ball valves are also available. We also have rich experience in making any ball valve parts(components) according to clients' drawings design with excellent CNC facilities and high quality products. The size is available up to 56 inch included balls.
2.Casting and forged gate valves, globe valves and check valves. Besides regular design for these API or DIN standard valves up to 60 inch and class 2500lb for smaller sizes, the working condition ranging from cryogenic temperature of -196℃ to high temperature of 800℃ is available. Currently we are also making wafer check valves, full open check valves and API 6D through conduit slab & parallel expanding gate vales to meet API 6D pipeline applications and customer projects requirements.
3.Plug valves include Pressure balanced Lubricated plug valves, double block and bleed Twin seal Plug Valves and eccentric Plug Valves. Especially we have good experience for quality pressure balanced lubricated plug valves over than ten years. All kinds of material is available.
Although we have so many kinds of valves under production and so many plants in different place, we have professional sales and quality control team to manage them very well. We created a good working atmosphere and established a comprehensive training system for each staff,and usual stimulate staffs to improve themselves, beyond themselves and achieve themselves. At the same time,We also through continues product innovation and management innovation,Improving the quality of products and service to fully satisfy customer's business request. In addition,We always support the case of education,actively participate in hope projects,and denoted money for the hope primary school. We respect and treasure employees' hard working and share with them the value created by the whole team. We conform to the latest industry standards and place emphasis on managerial, technical and technological innovation. We are looking forward to working with more professional customers worldwide, creating value together.
We provide Ball valve, Floating ball valve, Trunnion ball valve, Metal seat ball valve, Fully welded ball valve, Top entry ball valve, Cryogenic ball valve, 3-Way ball valve, Segment ball valve, V port ball valve, Pigging ball valve, Ball valve parts, Ball Valve Components products and so on.